Views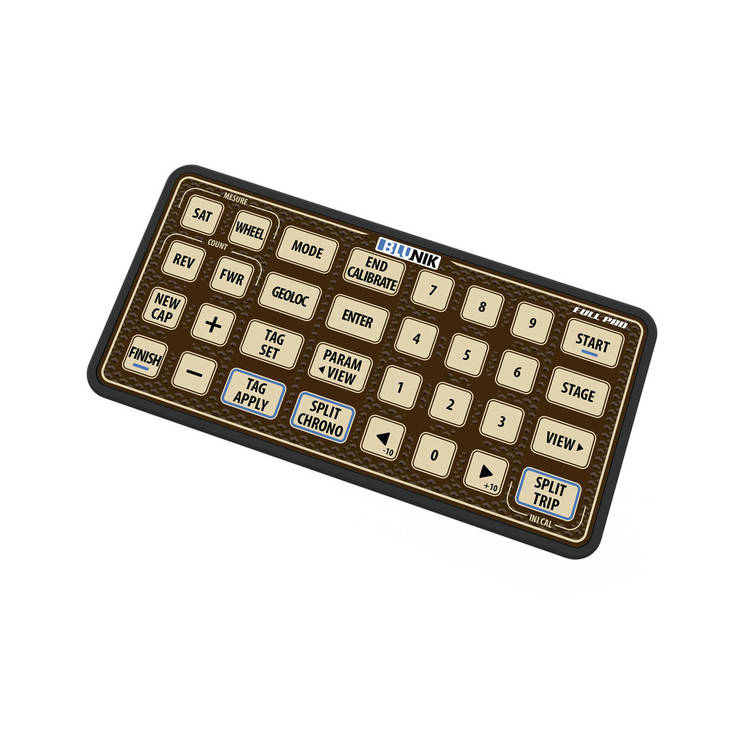 B-Full Pad
Keyboard with numbers and direct functions. Useful for pre-stage programming and functions during the stage.
Add to cart
Keyboard with numbers and direct functions to enter data more comfortably. Useful device for the co-pilot.
Facilitates programming before starting the stage (also during the stage) as it has the 10 digits and keys to validate data and change the display.
It has direct function keys, so with one click you can do what the Blunik-Raid does with several keys. For example:
Change probe measurement to satellite measurement.
Enter TAG and validate TAG
Enter setpoint CAP
See geoposition in longitude, latitude format
With the B-EXTRA PAD you will have the keys you use most during the stage close and to hand:
Enter TAG (key TAG SET)
Validate TAG (TAG APPLY)
SPLIT CHRONO to freeze the stopwatch on screen
SPLIT TRIP to freeze distance on screen
Blunik-Raid accessory. It is connected by a direct cable to the connection cables.
Raid & rally equipment