Views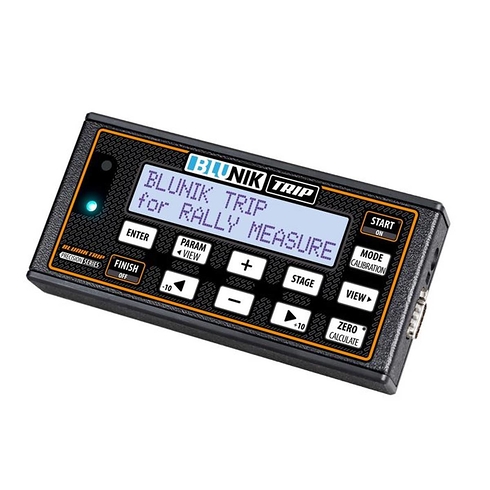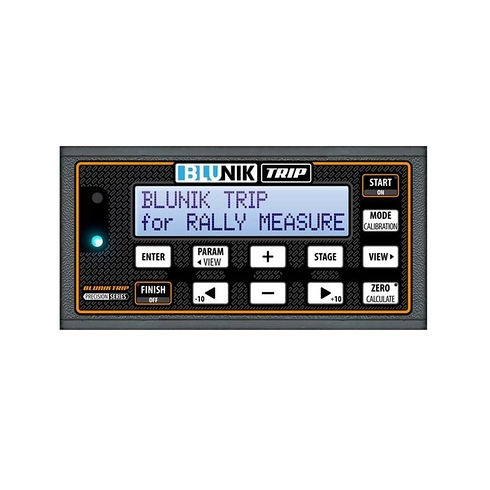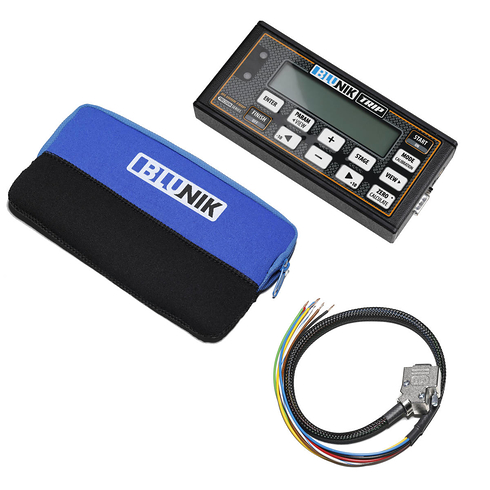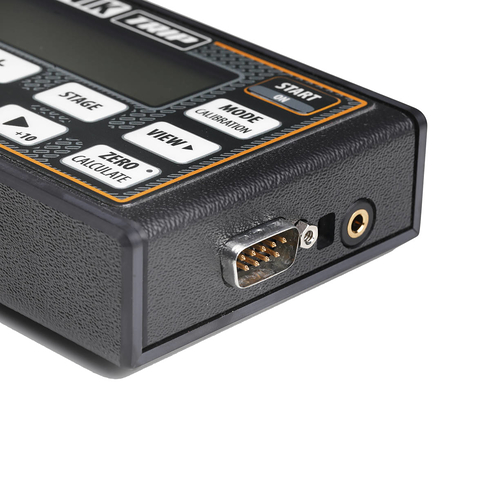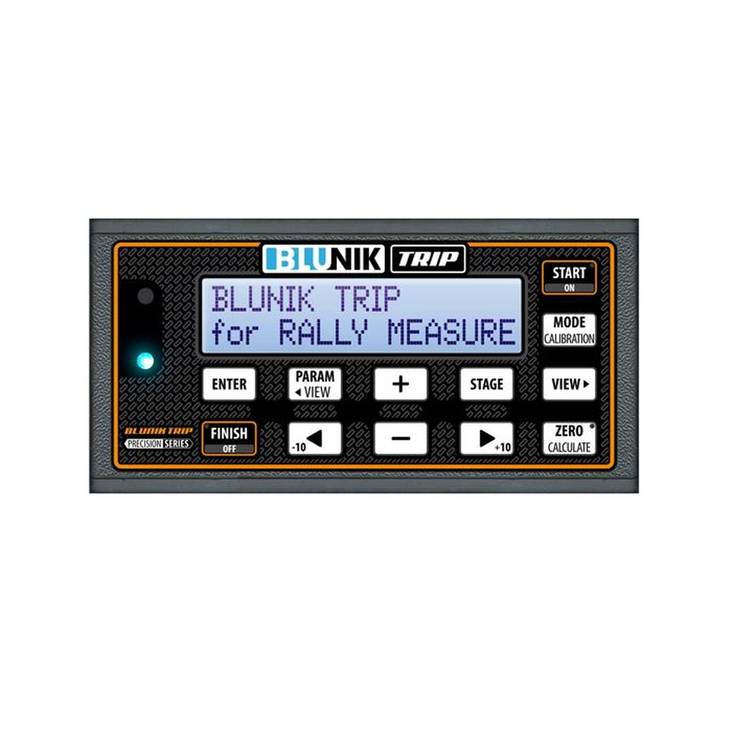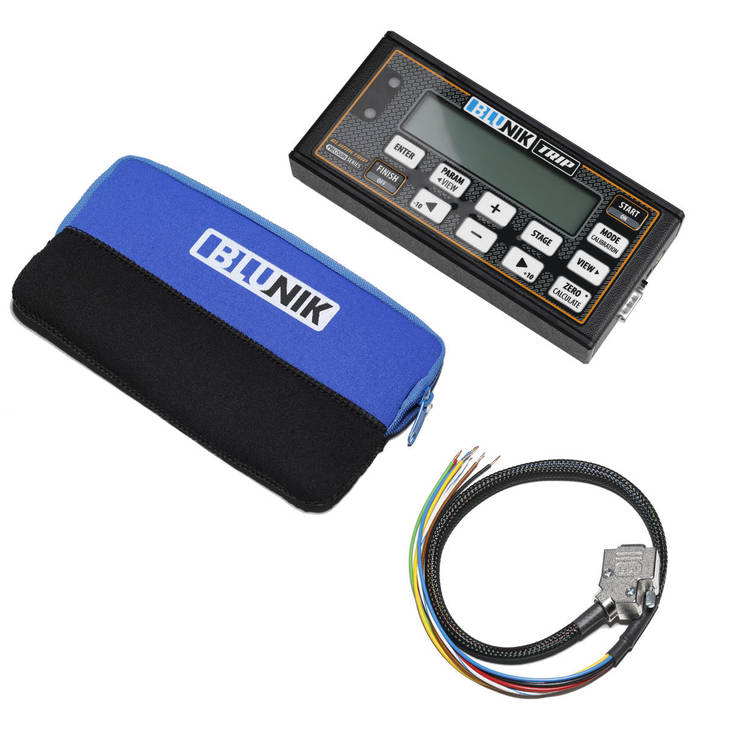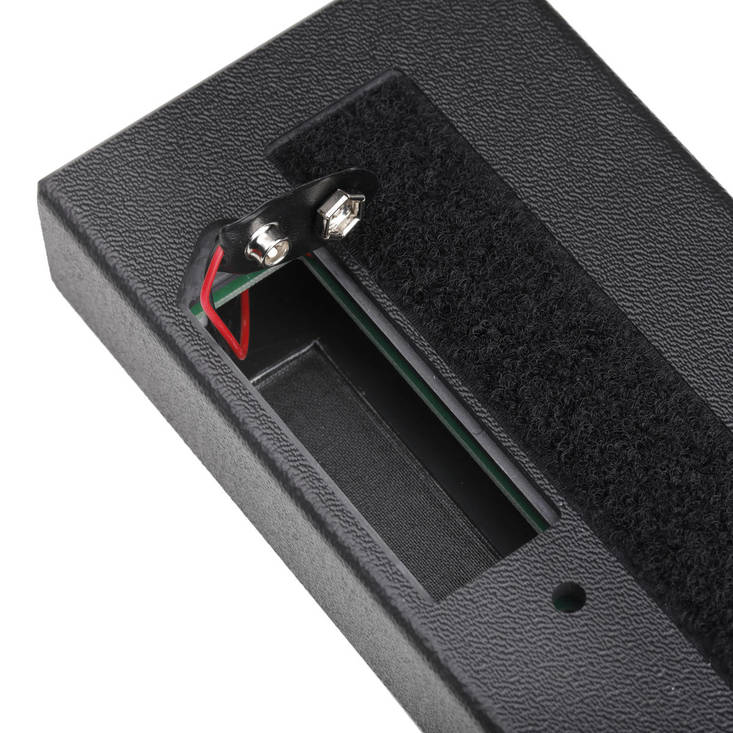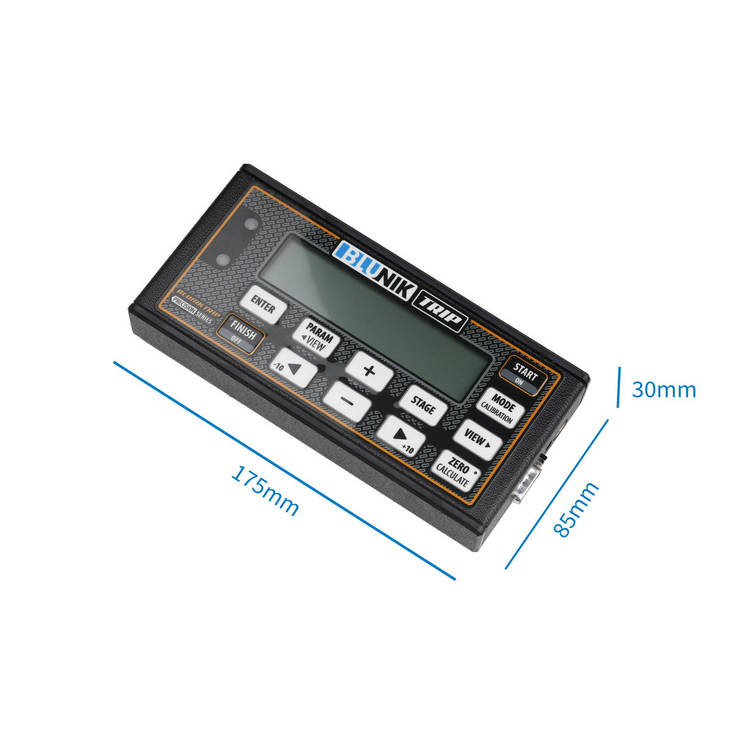 Blunik Trip
More than a tripmeter. It is an accurate and reliable device for measuring and tracking roadbook and navigation
Add to cart
BLUNIK TRIP is the ideal device for roadbook tracking and rally navigation. It is an accurate and reliable tripmeter that will allow you to follow the roadbook and get the correct distance in meters (or miles) in all situations.
It is the perfect odometer to measure accurately the meters traveled by your car and overcome all rally circumstances and achive the best navigation with the roadbook.
It does not calculate average speed, nor does it have regularity comparison tables.
It is easy to calibrate and with amazing features.
MORE THAN A TRIPMETER
It has 4 calibration memories
It has clock and precision chronometer
It has total trip and partial trip.
Double Trip mode: it shows two total trips. (Ideal function to control the distance of the global link and the distance of each sector)
Roadbook mode: The roadbook can be introduced (or surveys) in each sector. At each figure in the Roadbook it tells us the distance to validate. When the distance is validated, it is applied.
Two selectable languages: English and French.
SENSOR FUNCTIONS
1 or 2 sensor can be connected
It adapts to different types of probes
It has a screen to verify and check the probes.
It has algorithm Fast Wheel, Slow wheel which has been developed to overcome the expletives of the wheels in a rally situation.
NAVIGATION FUNCTIONS
You can count, discount meters or not count (ideal not to lose meters in maneuvers and errata during the route)
You can apply a known distance at the point you want.
You can add X meters per kilometer to compensate any differences in temperature or tires pressure.
J mode: to follow sections with tables.
ACCESSORIES
In Blunik Trip you can connect the following accessories:
SCREEN II - Driver's screen
SPORT DRIVE – Route compensator
SPORT CALCULATOR - Route compensator + Calculator
B-PAD – Numerical keypad
B-DATA FAST – Device for fast data input
B-REMOTE – Remote keypad
PEDAL – Pedal for marking with greater accuracy and hands-free.
It is the ideal tripmeter for all kinds of classic car events. It's suitable for rallies where devices with internal tables and medium speed calculations are not allowed.
BLUNIK TRIP does not calculate and does not verify average speed
Rally equipment
Resumen breve de nuestra política de venta on-line.
Para información ampliada y términos legales ir a "Condiciones de uso", "Garantía"
Cómo comprar
Ir apartado PRODUCTOS y pulsar icono "Añadir al carrito"
Validar carrito (Icono arriba a la derecha)
Proceso de compra en solo 4 pasos
Precios
Los precios que se muestran en la web incluyen impuestos.
Los precios de los productos Blunik son siempre iguales en todos los países tanto en compra on-line como compra off-line.
La venta online esta pensada para particulares. El importe final siempre incluye impuestos.
Si eres empresa y/o distribuidor debes hacer la compra vía e-mail a info@blunik.com.
Si compras des de un país fuera de la Unión Europea debe pagar los cargos de aduanas.
Modos de pago
Transferencia bancaria
PayPal
Mediante tarjeta de crédito o débito a través del TPV virtual.
Gastos de Envío
Gastos de envío gratis a partir de 300€ en todos los países de la Unión Europea.
Gastos de envío a Unión Europea es de 18€
Gastos de envío fuera de la Unión Europea: consultar a info@blunik.com
Cambios y devoluciones
Los clientes de Blunik siempre quedan satisfechos al recibir y probar los productos. No obstante:
El cliente dispone de un plazo de 14 días naturales para solicitar la devolución del producto, a contar desde la fecha de recepción del pedido. Esta devolución debe cumplir con el siguiente procedimiento:
Contactar mediante correo electrónico info@blunik.com
Empaquetar el paquete en las mismas condiciones en las que lo recibió.
Enviar el pedido a nuestra dirección.
Los gastos de envío y gestión serán asumidos por el cliente (30€), con las siguientes excepciones:
Error en los productos que contiene el paquete (el pedido no reúne los productos correctos)
Deterioro de los productos recibidos
Blunik.com no se hace responsable de las consecuencias provocadas por un mal uso de cualquiera de nuestros productos.
No se aceptarán casos de devolución:
Cuando los productos haya sido usado o manipulado de forma indebida por parte del cliente
Cuando los productos hayan sido golpeados o deteriorados
Cuando el producto haya sido desgastado por su uso normal
Si se modifican, alteran o sustituyen algunos de los datos del albarán y/o factura
Si se manipula el número de referencia del producto
Si está fuera de los plazos de garantía establecidos
Plazo de entrega
El plazo de entrega standard en todos los países de la Comunidad Europea es de 10 días laborables.
Para envíos fuera de la Comunidad Europea: consultar a info@blunik.com
Garantía
Todos los productos de marca Blunik tienen garantía de 4 años.
Tienes más información sobre garantía en "garantía"