Views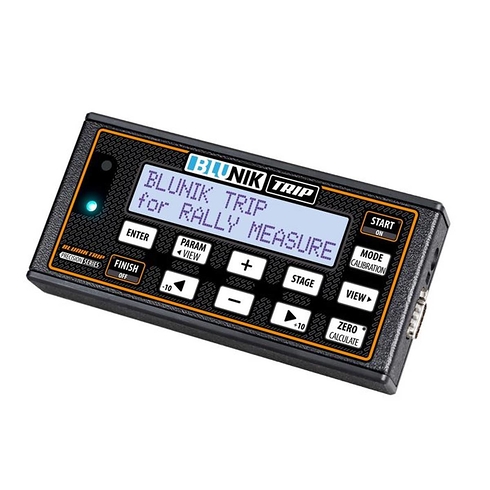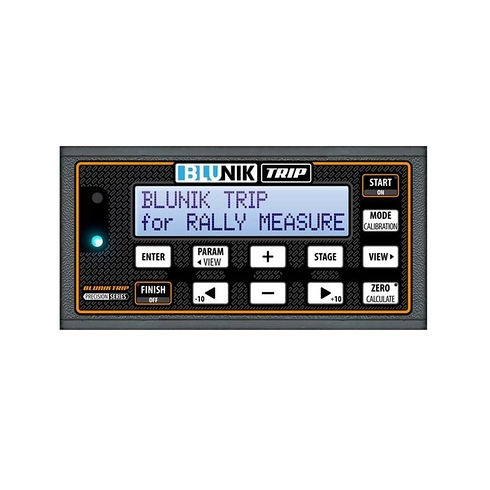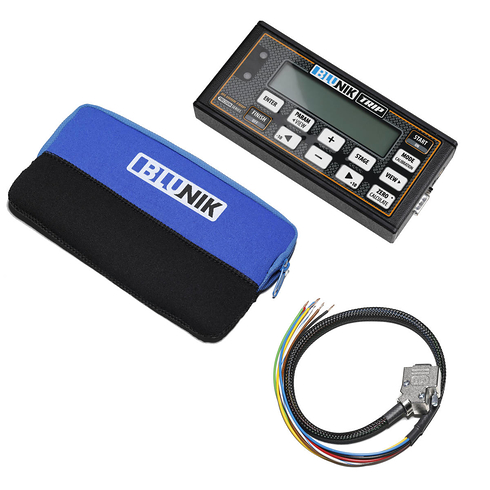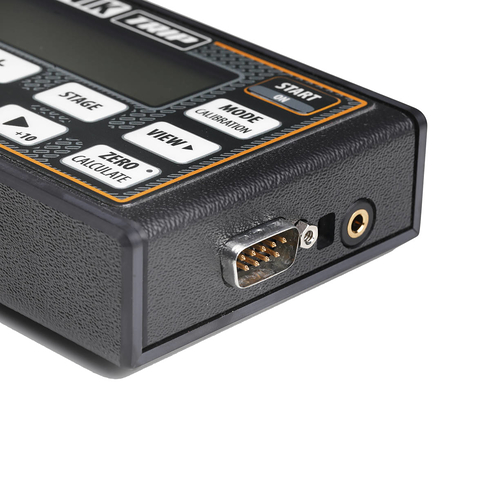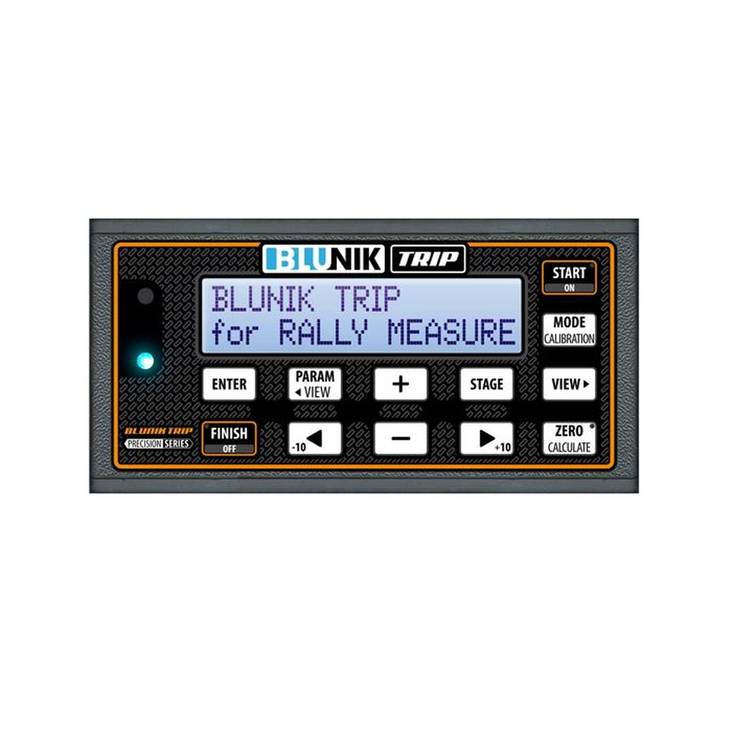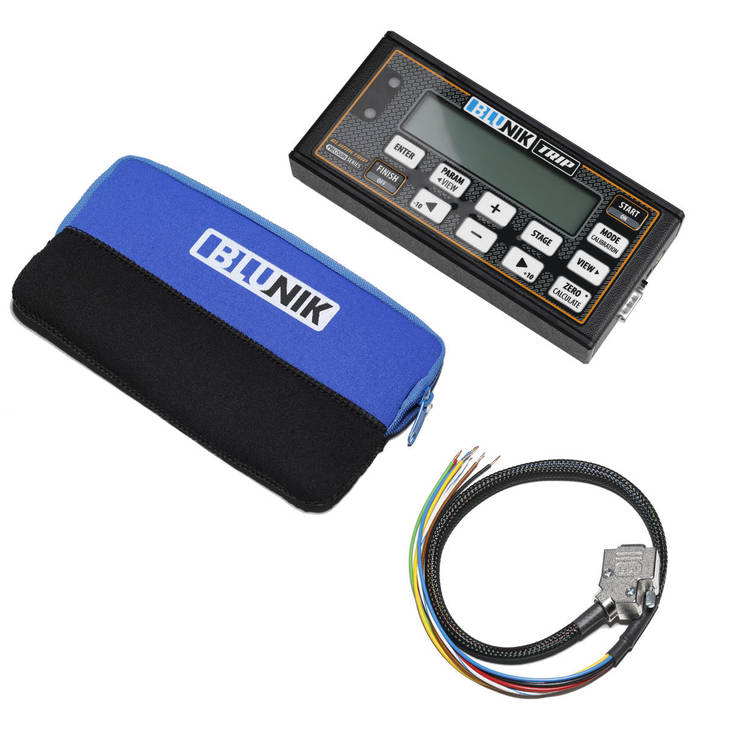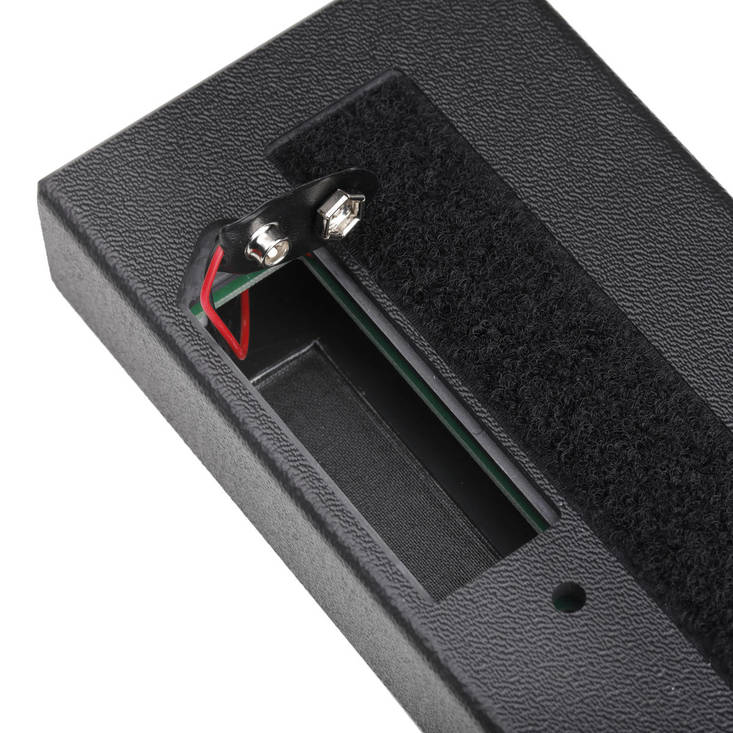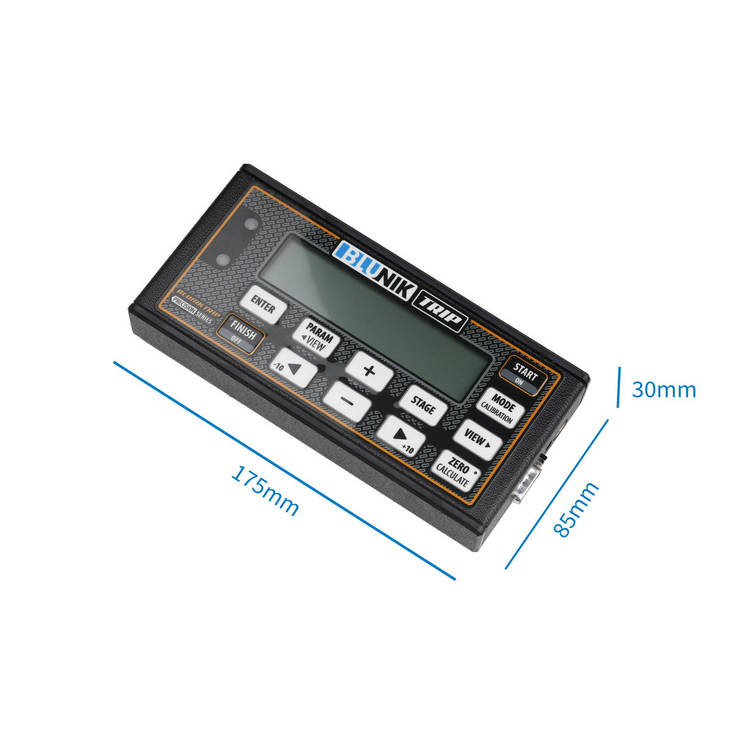 Blunik Trip
More than a tripmeter. It is an accurate and reliable device for measuring and tracking roadbook and navigation
Add to cart
BLUNIK TRIP is the ideal device for roadbook tracking and rally navigation. It is an accurate and reliable tripmeter that will allow you to follow the roadbook and get the correct distance in meters (or miles) in all situations.
It is the perfect odometer to measure accurately the meters traveled by your car and overcome all rally circumstances and achive the best navigation with the roadbook.
It does not calculate average speed, nor does it have regularity comparison tables.
It is easy to calibrate and with amazing features.
MORE THAN A TRIPMETER
It has 4 calibration memories
It has clock and precision chronometer
It has total trip and partial trip.
Double Trip mode: it shows two total trips. (Ideal function to control the distance of the global link and the distance of each sector)
Roadbook mode: The roadbook can be introduced (or surveys) in each sector. At each figure in the Roadbook it tells us the distance to validate. When the distance is validated, it is applied.
Two selectable languages: English and French.
SENSOR FUNCTIONS
1 or 2 sensor can be connected
It adapts to different types of probes
It has a screen to verify and check the probes.
It has algorithm Fast Wheel, Slow wheel which has been developed to overcome the expletives of the wheels in a rally situation.
NAVIGATION FUNCTIONS
You can count, discount meters or not count (ideal not to lose meters in maneuvers and errata during the route)
You can apply a known distance at the point you want.
You can add X meters per kilometer to compensate any differences in temperature or tires pressure.
J mode: to follow sections with tables.
ACCESSORIES
In Blunik Trip you can connect the following accessories:
SCREEN II - Driver's screen
SPORT DRIVE – Route compensator
SPORT CALCULATOR - Route compensator + Calculator
B-PAD – Numerical keypad
B-DATA FAST – Device for fast data input
B-REMOTE – Remote keypad
PEDAL – Pedal for marking with greater accuracy and hands-free.
It is the ideal tripmeter for all kinds of classic car events. It's suitable for rallies where devices with internal tables and medium speed calculations are not allowed.
BLUNIK TRIP does not calculate and does not verify average speed
Rally equipment
In compliance with those established in Organic Law 15/1999, of December 13, on Protection of Personal Data, BLUNIK CHRONO SYSTEMS, S.L. with CIF: ESB17924598 (hereinafter BLUNIK) informs users that through this website will not collect personal data of users without her knowledge or been assigned to third parties.
With the aim to provide the best service and with the aim of facilitating the use, discusses the number of pages viewed, the number of visits and the activity of visitors and their frequency of use. To this end, BLUNIK uses the statistical information compiled by the Internet Service Provider.
BLUNIK does not use cookies to collect user information, nor does it record access IP addresses. Only own cookies, session, with technical purpose (those that allow the user to navigate through the website and the use of the different options and services that exist in it) are used.
The portal which is owned by Blunik contains links to third party websites whose privacy policies are outside of Blunik. By accessing such websites, you can decide whether to accept their privacy and cookies policies. In general, if you surf the internet you can accept or reject third-party cookies from your browser's settings.
In compliance with the provisions of article 5 of the LOPD, it is informed that personal data collected directly from the user through the various resources available on the portal will be treated confidentially and will be incorporated into the respective files which BLUNIK is responsible, with the purposes that are detailed in the General Data Protection Register and are not used for purposes incompatible with these. The data collected may be transferred in the cases provided, for each file, in said Registry.
Individuals may exercise the rights of access, rectification, deletion and opposition to either, BLUNIK CHRONO SYSTEM, S.L C/ Castell 13, 17481 Sant Julià de Ramis, Catalonia, Spain or sending an e-mail to the following address: info@blunik.com. You can also exercise these rights in the terms that the applicable regulations establish and that can be consulted at www.agpd.es.