Views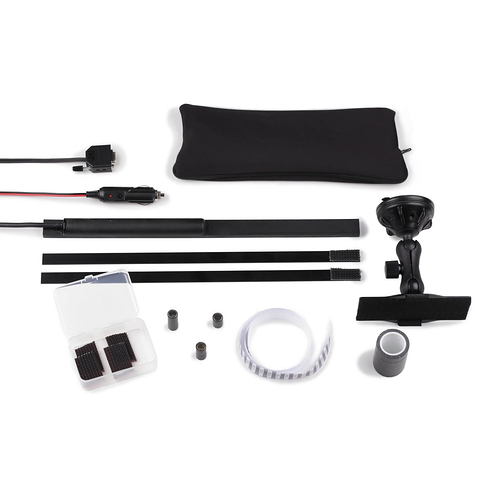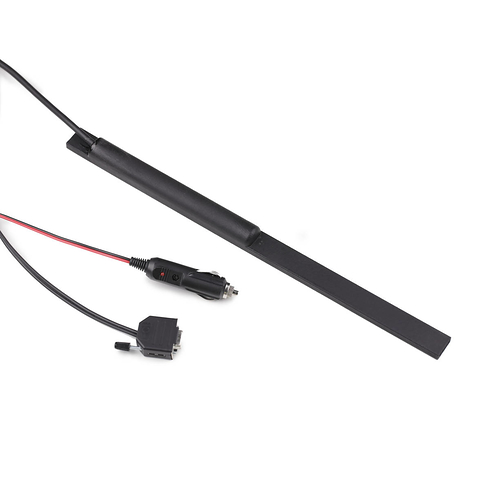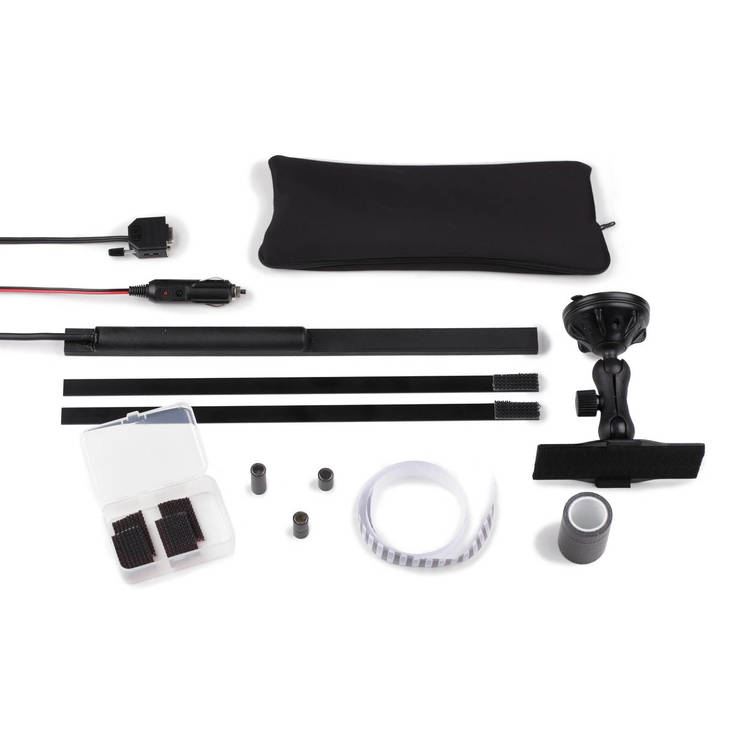 Quick Sensor
Quick-fit external sensor to be fitted to the car to make reconnaissances.
Add to cart
The QUICK SENSOR is a quick-fit external sensor that can easily be attached to and detached from any type of car.
Its function is to be a precise sensor fitted to the car with which the organiser or the participant carries out the reconnassance of the timed sections.
It is fitted to the exterior of the car, and does not require any mechanical knowledge to fit it, as you will see clearly in this video.
Designed and manufactured by Blunik.
The price includes all the necessary items for fitting it: three magnets of different sizes, exterior velcro strip, two adaptable aluminium rods, the sensor tube, two connection cables and a special tape measure for calibrating.
With the QUICK SENSOR you will be able to measure with precision with the Blunik and with any car you like. It is ideal for taking distance notes on reconnaissance runs when you do not have your rally car.
It is also very useful for rally organisers who are obliged to carry out reconnaissance runs with everyday-use cars.
QUICK SENSOR is an attachable-detachable sensor. We do not recommend using it in rally situations, although it has no speed limitation and is resistant to rain, heat and cold.
Making reconnaissance is a first step. Obtaining good notes with the exact distances can get you onto the podium.
It detects the passage of a magnet up to a distance of 10 mm.
(That is to say, you can fir it separated by 2 to 10 mm, very reasonable distances for non-mechanics.)
It is fitted to one of the non-driving wheels, usually on the co-driver's side, where it can be fitted from the pavement.
You can obtain more information on fitting the sensors from this video:
- Video
The QUICK SENSOR is compatible with all Blunik devices:
- Blunik II
- Blunik II PLUS
- Blunik TRIP
Regularity rally equipment
In compliance with those established in Organic Law 15/1999, of December 13, on Protection of Personal Data, BLUNIK CHRONO SYSTEMS, S.L. with CIF: ESB17924598 (hereinafter BLUNIK) informs users that through this website will not collect personal data of users without her knowledge or been assigned to third parties.
With the aim to provide the best service and with the aim of facilitating the use, discusses the number of pages viewed, the number of visits and the activity of visitors and their frequency of use. To this end, BLUNIK uses the statistical information compiled by the Internet Service Provider.
BLUNIK does not use cookies to collect user information, nor does it record access IP addresses. Only own cookies, session, with technical purpose (those that allow the user to navigate through the website and the use of the different options and services that exist in it) are used.
The portal which is owned by Blunik contains links to third party websites whose privacy policies are outside of Blunik. By accessing such websites, you can decide whether to accept their privacy and cookies policies. In general, if you surf the internet you can accept or reject third-party cookies from your browser's settings.
In compliance with the provisions of article 5 of the LOPD, it is informed that personal data collected directly from the user through the various resources available on the portal will be treated confidentially and will be incorporated into the respective files which BLUNIK is responsible, with the purposes that are detailed in the General Data Protection Register and are not used for purposes incompatible with these. The data collected may be transferred in the cases provided, for each file, in said Registry.
Individuals may exercise the rights of access, rectification, deletion and opposition to either, BLUNIK CHRONO SYSTEM, S.L C/ Castell 13, 17481 Sant Julià de Ramis, Catalonia, Spain or sending an e-mail to the following address: info@blunik.com. You can also exercise these rights in the terms that the applicable regulations establish and that can be consulted at www.agpd.es.